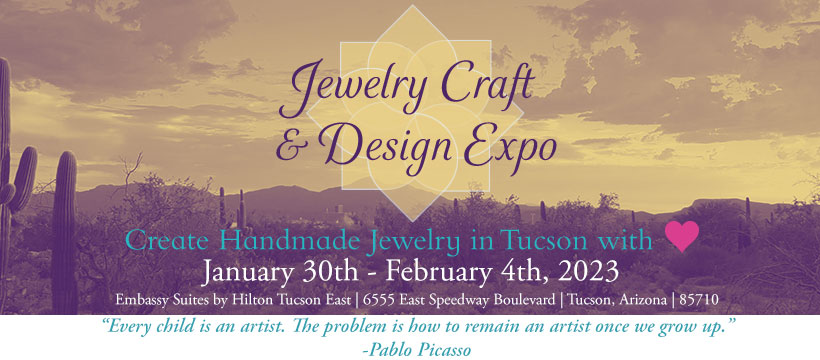 Thank you for your interest in becoming a part of the 2023 Jewelry Craft & Design Expo!

Our Show Dates: January 30 – February 4, 2023.

Please use the menu on the sidebar to explore, make changes, and submit proposals in our Instructor's Portal.

The ' My Account' section is where you can update your personal information such as mailing address and emergency contact.

The ' Instructors' is where you can update important instructor profile information such as your social media links and bio.

The ' My Classes/Student' section will show students that have a completed registration for your accepted classes.

The ' Class Proposals' section is where you will submit your classes for JCDE 2023.

A few key notes on class proposals:
Feel free to submit as many classes as you please. Proposal details must be COMPLETED IN FULL to be submitted for review. We will contact you if we have any questions or concerns regarding your submission(s). We would like to start promoting classes ASAP therefore; We ask to have all proposals submitted no later than Friday, September 23rd, 2022.

The ' Contracts' section is where you will enter your payment information and fill out your W9.

The ' Help' section is where you can reach out to us by messaging us via email or by giving us a call.

Class proposals that have interesting class descriptions (clear/dynamic photos, exciting wording) and make the best use of room availability (help create full schedules) are the most likely to be accepted.

Have questions? Don't worry; we are happy to help you navigate this process. Please contact us at support@jewelrycraftexpo.com or 1-800-217-5437 Monday - Friday 10am-4pm (PST) for assistance.

Thanks again for your interest in joining us! We look forward to reviewing your submissions and hope to see you all at the 2nd annual Jewelry Craft & Design Expo!